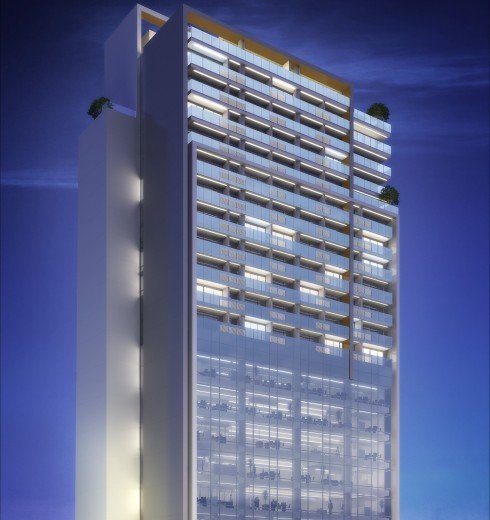 Valorização, Mobilidade Urbana e Transformação.
Uma localização privilegiada. A poucos passos do Jockey Club. Perto do eixo comercial da Faria Lima e próximo à Estação Butantã, linha Amarela do metrô. O Parque Jockey é um projeto perfeito para morar ou investir sob qualquer ponto de vista.
Arquitetura: Aflalo/ Gaperini Arquitetos
Áreas comuns: Anastassiadis Arquitetos
Paisagismo: Alex Hanazaki
Virtual Tour of the Enterprise
fitness
Square with water mirror
Pool uncovered with wet deck
Gourmet Lounge
Future Restaurant
Spa with sauna, massage and Rest
Plant Type – 57 m²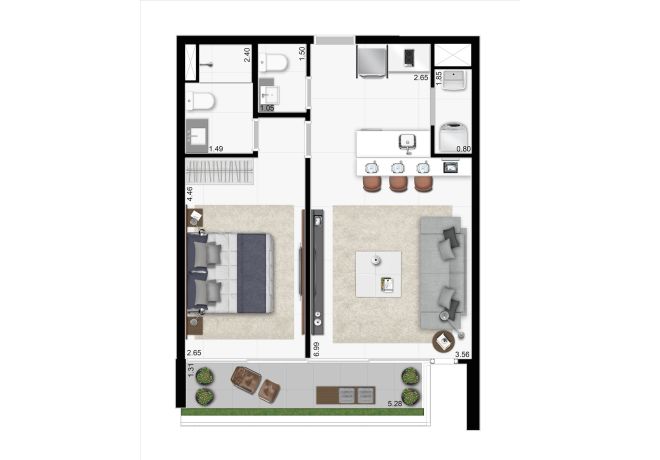 Toilet

Suite integrated to the terrace

High floor on terrace

Flower shop for planting on the terrace

Service area

Hot water in kitchen sink and bathroom washbasin

Infrastructure for air conditioning in the suite and living (Drain will be delivered and electric charge forecast)

Living more than 3m wide

Frame more than 6m wide without horizontal platter with noise reduction

Terrace with luminotechnic design and glass and aluminum body guard.
Plant Type – 37 m²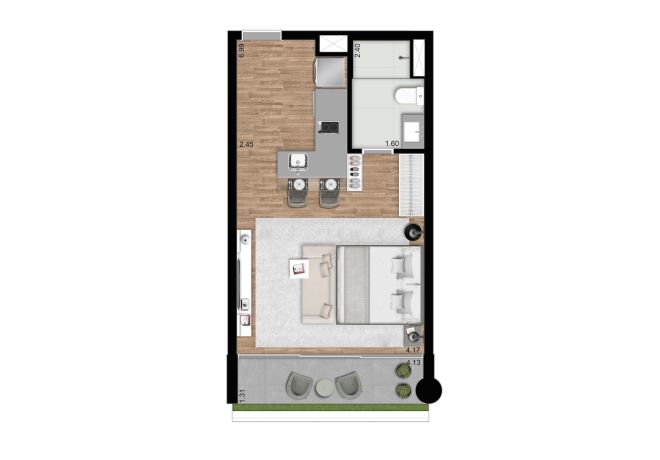 Infrastructure (drain and electric load forecast) for air conditioning
Hot water in kitchen sink and bathroom washbasin
Frame more than 4m wide without horizontal platter with noise reduction
High floor on terrace
Terrace with luminotechnic design and glass and aluminum bodyguard
Flower shop for planting on the terrace
Single tower mixed-use venture with independent accesses
4.60 m high lobby
Delivered common areas equipped and decorated
Forecast for installation of recharging station for electric car
Carbon Control
All-Inclusive Services
Pay-Per-Use Service
Residential aptepts from the 10th floor
Gas central water heating

Panoramic view of the city on both sides of the project
Rua Bento Frias, 155 - Cidade Jardim - São Paulo - SP - CEP 05672
Access and Transportation
Avenida Eusébio Matoso
Avenida Faria Lima
Avenida Rebouças
Avenida das Nações Unidas
Avenida Francisco Morato
Avenida Vital Brasil
Ciclovia Rio Pinheiros
Metrô Butantã
Estação CPTM do metrô
Infrastructure and Services
Universidade de São Paulo
Leisure and Entertainment
Parque Alfredo Volpi
Jockey Club de São Paulo
Parque do Povo
Shopping
Shopping Iguatemi
Shopping Eldorado
Tok Stok
Legal text
Architectural Design: Aflalo & Gasperini Architects. Landscape Design: Alex Hanazaki. Decoration design of the common areas: Anastassiadis Architects. Responsible Developer: Kapok Empreendimentos imobiliarios SPE Ltda. CNPF 09.015.311/0001-07. Av. Das Nações Unidas, 11,541 – Penthouse – Brooklin Novo – CEP 04578-000 – São Paulo. Incorporation registered under R. 3 in the 18 ° RI license plate 215,503. Some pay-per-use services can only be deployed with a minimum membership of units in the condominium. Services subject to Prior and operational scheduling in an agreement system. These services must follow the rules and be defined by the condominium of use to be installed together with the administrator to be contracted, without any responsibility of the developer/saleswoman. * The detailing of the services, equipment and finishes that will be part of this project are the descriptive Memorial, the Condominium Convention and the commitment to buy and sell. The furniture, equipment and utensils in the artistic perspectives are mere suggestion of decoration. These areas will be delivered as a descriptive memorial of the undertaking. Artistic perspective of the vegetation with adult size that will be reached years after the delivery of the undertaking. The size of the vegetation in the delivery of the undertaking will be according to the landscaping project.