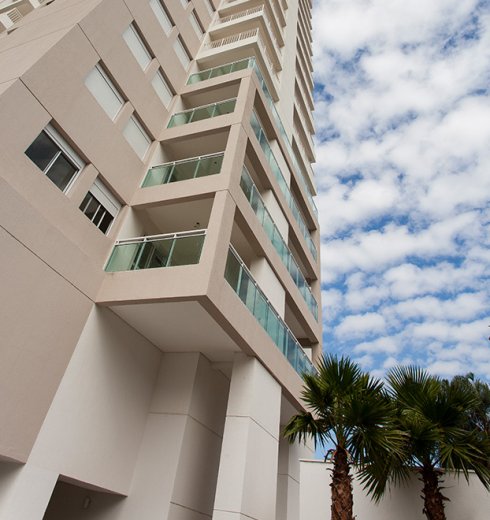 Unique architecture with a view to a residential area and features that will make your life easier.
Simultaneously a cosmopolitan and wooded area, Brooklin is the location of several national and multinational companies, therefore an important business hub in the São Paulo state capital.
The region also receives investments from the urban development plan Operação Água Espraiada, which will bring further progress and benefits to the neighborhood. One Brooklin has abundant natural ventilation and lighting. The facade is bold, marked by sophisticated finishes, which make the architecture really unique. The landscaping emphasizes Brazilian species of plants, and the decoration of the public areas combines both modern and tasteful elements.
Fitness
Steam room
Playground
Game room
Toy Library
Spa
Adult pool
Children's pool
Deck with solarium
Contemplation of squares
Recreational grassed court
Resting place
Social hall
Lounge
barbecue with pizza oven
Indoor lap pool 25 meters heated
Plant type - 66 m²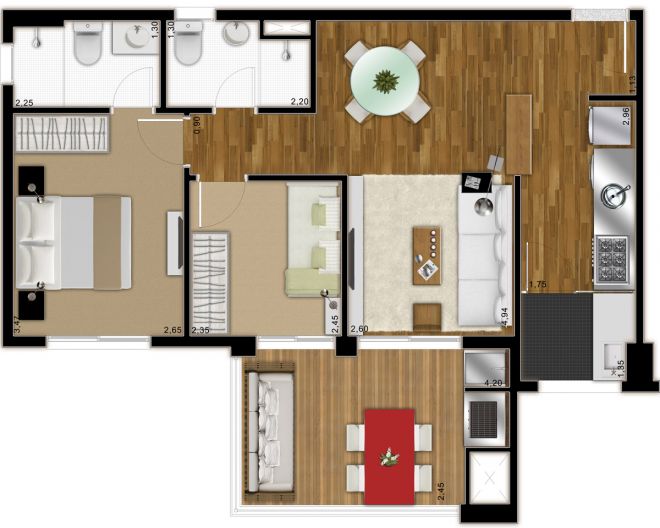 2 bedrooms (1 en suite)
Suite with infrastructure for air conditioning
American kitchen
Terrace with barbecue
Living Integrated with terrace living
Option expanded lavatory
Plant type - 85 m²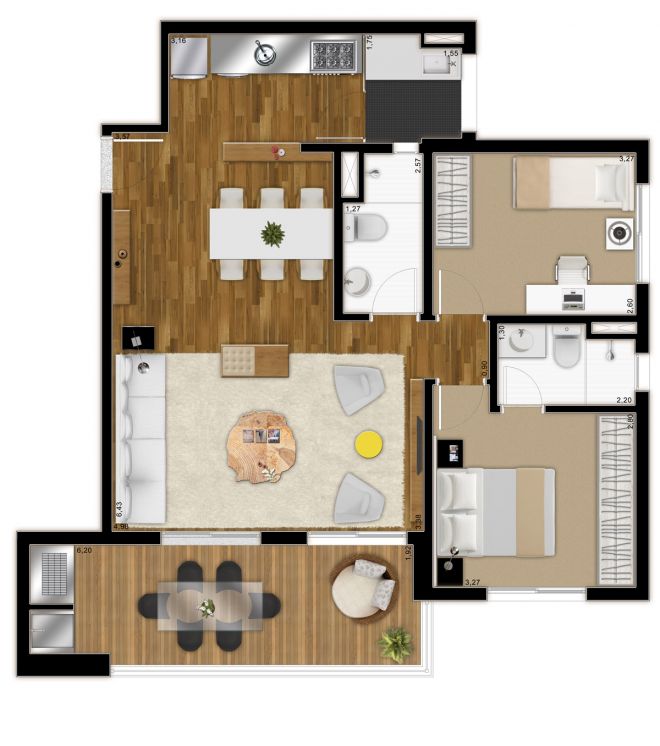 3 bedrooms (1 en suite)
Suite with infrastructure for air conditioning
American kitchen Terrace with barbecue
Living integrated to the terrace living
Option expanded lavatory
Single tower
Terrace with barbecue
Apts with automation system
Shared areas equipped and decorated
Complete leisure
View towards residential area
Av. Portugal 1213 - Brooklin - São Paulo - SP - CEP 04559-002
Access and Transportation
Av. Engenheiro Luis Carlos Berrini
Av. Jornalista Roberto Marinho
Av. Roque Petroni Jr
Av. Morumbi
Estaiada bridge
Av. dos Bandeirantes
Av. das Nações Unidas
Infrastructure and Services
Hands Place
Onodera
L'Oticcal eyewear
Imagem Beauty International
Padaria Leiriense
Vento Haragano
Bodytech
Ráscal
Badebec
Vicolo Nostro
Almanara
Andiamo
America
Applebees
Outback
Leisure and Entertainment
Teatro VIVO
Cinemark
Hot Zone
Play Space
Neighborhood with many squares
Parque do Povo
Hípica Paulista
Shopping
Shopping Morumbi
Shopping Market Place
Shopping Iguatemi JK
Etna
Future St. Marche supermarket