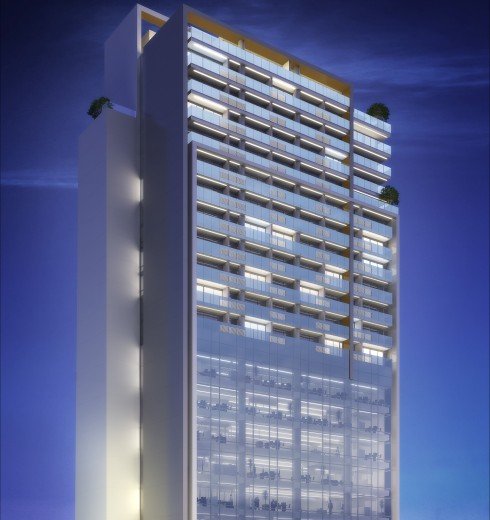 A unique place in the diverse urban space of São Paulo.
A mixed-use project in one of the most complete locations of the state capital, JC Residence is designed for those who want ease and comfort in the same place.
Minimalistic and sophisticated, the building makes an urban refuge of its spaces. With panoramic views of the Jockey Club and the Av. das Nações Unidas, the project offers differentiated services, highlighting the most modern concept of housing.
Fitness
Private Square
Outdoor pool with wet deck
Spa with sauna and massage
Gourmet lounge
Restaurant on the terrace
Plan type - 56 m²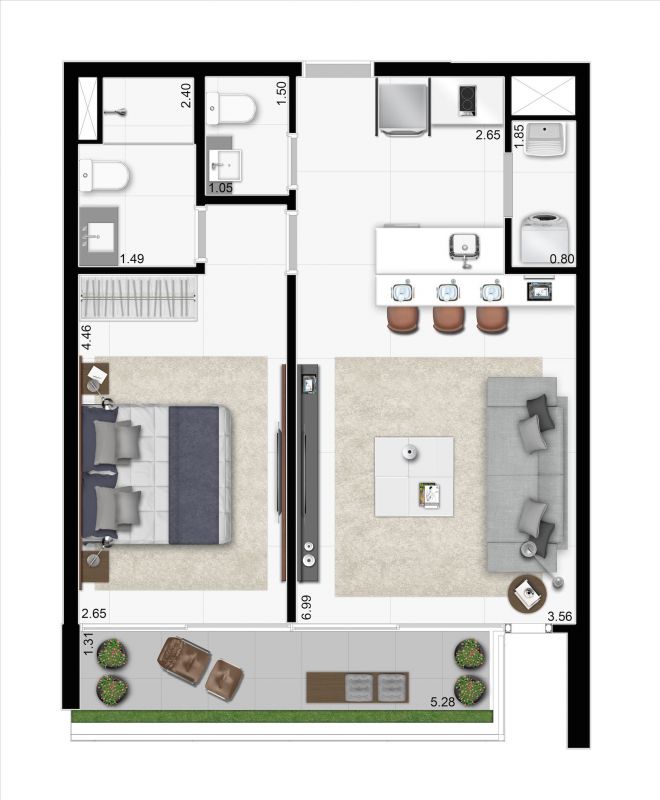 1 suite
Infrastructure (drain and pipe) for air conditioning in the suite and living room
Lavatory
Bathroom with hot water in the sink and hygienic shower
Hot water in the kitchen sink
Window frame with 2 sheets, without horizontal transom, with acoustic treatment *
Raised floor terrace
Terrace with technical lighting design and glass balustrade
Service area with laundry tub and infrastructure for washing machine
Wall planter
Plant type - 37 m²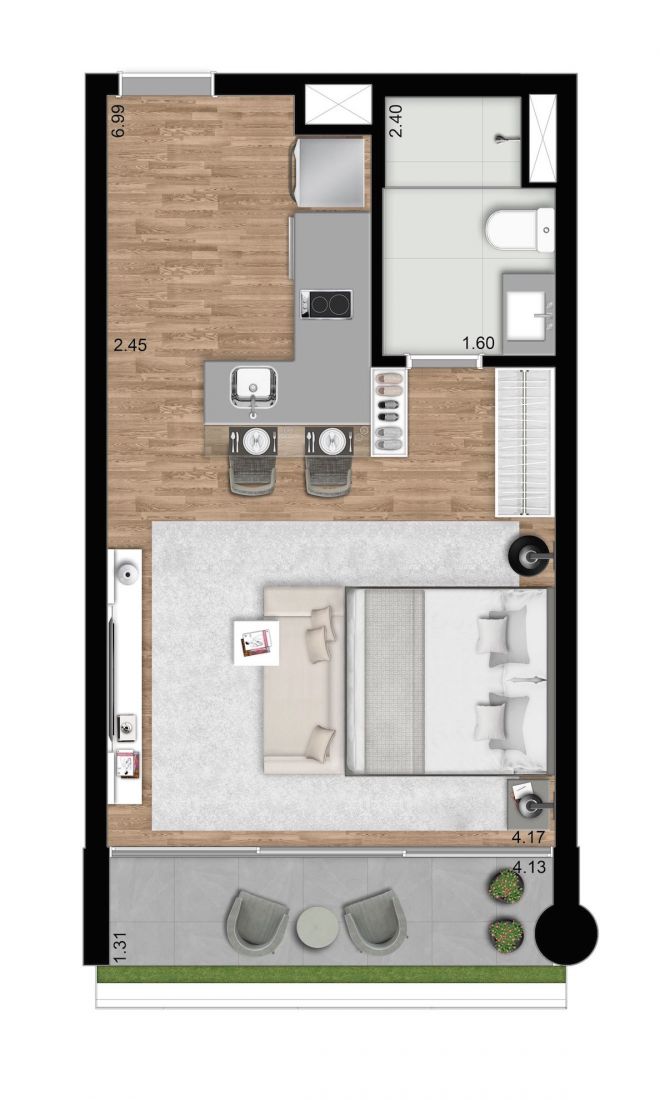 Infrastructure (drain and pipe) for air conditioning
Bathroom with hot water in the sink and hygienic shower
Hot water in the kitchen sink
Window frame with more than 4m wide without horizontal transom and acoustic treatment *
Raised floor terrace
Terrace with technical lighting design and glass balustrade
Infrastructure for washing machine and dryer
Wall planter
Mixed-use development in single tower with independent access
Entrance lobby with double ceiling heigth
Shared areas turned over, equipped and decorated
Electric car parking
Baths equipped with hygienic shower
Infrastructure (drain and pipe) for air conditioning in the suites, bed rooms and in the living room
Window frames with acoustic treatment*
All units with sprinkler system
Apartments with exclusive services
Carbon Control
All-Inclusive Services
Pay-Per-Use Service
Hot water in the kitchen, in the lavatories and showers baths
Gas central heating
Rua Bento Frias 155 - Pinheiros - São Paulo - SP - CEP 05672
Access and Transportation
Av. Eusébio Matoso
Av. Faria Lima
Av. Rebouças
Av. das Nações Unidas
Av. Francisco Morato
Av. Vital Brasil
Bicycle path by the Pinheiros River
Butantã subway station
CPTM station
Infrastructure and Services
University of São Paulo
Tok Stok
Leisure and Entertainment
Alfredo Volpi park
São Paulo Jockey Club
University of São Paulo
Shopping
Shopping Cidade Jardim
Shopping Iguatemi
Shopping Villa-Lobos
Shopping Eldorado
Tok Stok
Legal text
Architectural project: Afl alo & Gasperini Architects. landscape design: Alex Hanazaki. Decoration design of public areas: Anastassiadis Arquitetos. Responsible developer: Kapok Empreendimento Imobiliário SPE Ltda. CNPJ 09.015.311/0001- 07. Av. das Nações Unidas,11.541 - Cobertura - Brooklin Novo - CEP 04578-000 - São Paulo. Preliminary training material. Exclusive for internal use, subject to change. Not for release. Some services pay-per-use can only be deployed with a minimum membership units in the condo. Services subject to prior scheduling and operating in partnership system. These services should follow the rules to be defined by the use of condominium to be installed in conjunction with the administrator to be hired without any responsibility of the Acquiring Company / seller. * The breakdown of services, equipment and finishes that will be part of this undertaking are set out in descriptive memorial, the condominium agreement and the purchase and sale commitment. The furniture, equipment and utensils used in artistic perspectives are mere decoration suggestion. These areas will be delivered as descriptive of the enterprise memorial. Perspective artistic vegetation with adult size to be reached years after the delivery of the project. The size of the vegetation in project delivery will be according to the landscaping project